Plan your Chunks! Future-proofing your Site's Information Architecture (DrupalCamp Atlanta 2014)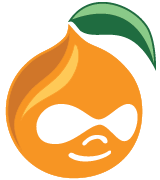 Enjoy the slides from my prize-filled DrupalCamp Atlanta session on October 4, 2014.
Session description
Master the tools in your Drupal site-building arsenal to future-proof your information design! See sloppy blobs battle discrete chunks - and lose! Learn basic concepts AND expert tips for organizing your website. Uncover secret strategies for making findable, usable content and sites that are easy to support and migrate. Win PRIZES!!
No Drupal knowledge required, and a number of these insights will apply to ANY Web project you are planning.
Slides