Build your Chunks! Explain real life to Drupal in its own Words (BadCamp 2014)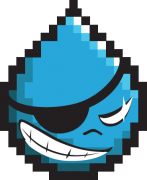 Enjoy the slides from my prize-filled BADCamp session on November 8, 2014.
Session description
Want to build a site, but are confused by what Drupal means when it says Node, Block, or Page? Learn how to talk with the friendly Drupal robot using language it knows. Win PRIZES! Become an ambassador to the world of machines, and build even better Drupal websites!
We will:
define some of the most confusing Drupal words
explore how these words relate within our Drupal site-building universe
draw a big picture (or Model) of that universe
learn to translate our world into chunks of data that can live in Drupal-Land
This session uses NO CODE and is designed for Beginners, but people of all skill levels and interests are welcome. Come help make our Drupal world easier to understand!
Session inspired by DrupalCamp Atlanta 2014, especially Annika Garbers' session and by the awesome participants in my Plan your Chunks session.
Slides